David Neale
Board Chair
UC Davis (Professor Emeritus) | Wolfeboro, New Hampshire
David Neale is a Distinguished Professor Emeritus from the Department of Plant Sciences at the University of California, Davis. He has been on the faculty of UC Davis since 2005 and has been recognized as a Distinguished Professor since 2017. His contributions have included Director of Forest Biology and Research Center, Chair of the Bioenergy Research Center, Chair of the Genetics Graduate Group, Chair of the Agriculture Plant Biology Section. Prior to UC Davis he was a plant molecular geneticist with the Institute of Forest Genetics at the USDA Forest Service. Dr. Neale is active in many synergistic activities which complement his academic contributions. He is the Chair of the WPEF Genomics Committee and is pursuing the genetic sequencing of whitebark pine and bristlecone pine. He is published widely in genome research for a variety of conifers.
Robert Keane
Board Associate Chair
Research Ecologist | Missoula, Montana
I am a Research Ecologist with the USDA Forest Service, Rocky Mountain Research Station at the Missoula Fire Sciences Laboratory. My most recent research includes: 1) developing ecological computer models for exploring landscape, fire, and climate dynamics, 2) mapping of fuel characteristics, and 3) investigating the ecology and restoration of whitebark pine. I have been working in whitebark pine ecosystems since 1984 and built one of the first models of whitebark pine dynamics in 1990. I am one of the charter members of the WPEF, and served as the foundation's Treasurer from 2000 to 2004, and as Board Member since 2004 until 2016 when I reached my term limit. I am also a member of the US-International Association of Landscape Ecologists and the International Association of Wildland Fire. I bring a wide variety of skills to the position of Board Member because of my past experience in that capacity and my strong background in whitebark pine ecology. I am currently serving as the editor of Nutcracker Notes.
Melissa Jenkins
Secretary
Forest Silviculturist | Kalispell, Montana
I recently retired as the forest silviculturist on the Flathead National Forest. It has been my privilege to serve on the WPEF board of directors since 2010, first as a board member, and then as secretary since 2013. In 1981, I received a BS in forestry from the State University of NY College of Environmental Science and Forestry. I first got the whitebark "fever" in 1996 when I identified a bumper cone crop and completed a large cone collection. My passion for the resource, and my relationship with managers and researchers, has continued to grow over the years. In 2001, I became the first Chair of the Greater Yellowstone Area Whitebark Pine Committee. Under my leadership, the six national forests and two national parks came together and made great progress toward accomplishing ecosystem-wide goals. Recognizing the need for an ecosystem-wide restoration strategy, I wrote GYA Whitebark Pine Restoration Guidelines in 2005. My whitebark pine restoration accomplishments include a wide variety of projects including prescribed burning, planting, silvicultural treatments, plus tree identification and protection, and cone collection.
Glenda Scott
Treasurer
Silviculturist | Missoula, Montana
About three years ago, I retired from the US Forest Service after 35 years in silviculture. For the last 15 years of my career, I provided leadership in reforestation and stand improvement both nationally and specifically in Regions 1, 2 and 4, which cover the extent of the Rocky Mountains and then some. I was first introduced to the plight of whitebark pine during a field trip in the mid-90s on the Rocky Mountain Front. It piqued my interest, and I became an advocate for restoration and maintenance. I have provided specific guidance on whitebark pine planting techniques in partnership with other researchers, which we shared in Nutcracker Notes, at WPEF symposiums, and through active restoration projects. I am knowledgeable of nursery practices for seedling production and the whitebark tree improvement program, as well as stand dynamics for high elevation ecosystems. I have been a long-time member of WPEF, joining the Board of Directors in April 2016, when I accepted the acting Treasurer position to complete the term of the resigning treasurer. I am committed to bringing good financial practices and planning to the Foundation as we expand our capability and contributions to benefit whitebark ecosystems.
Michael Murray
Membership & Outreach Coordinator
Forest Pathologist | Nelson, British Columbia
I have completed whitebark pine research projects in four states and a province. As Terrestrial Ecologist (NPS), I initiated Crater Lake National Park's renowned whitebark pine conservation program in 2003. I have also worked in whitebark science and conservation for The Nature Conservancy of Oregon (Plant Ecologist). My Ph.D. was earned in whitebark pine fire ecology and stand health of the Continental Divide near Salmon, ID and Wisdom, MT. As Forest Pathologist (Kootenay-Boundary Region of British Columbia Forest Service), I coordinate disease resistance screening and long-term ecological monitoring for BC Crown land (in addition to working on other host species and pathogens). I'm learning to play pedal steel guitar and hosting a weekly radio show, https://www.kootenaycoopradio.com/flashback-70s/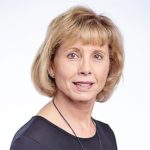 Diana Tomback
Policy & Outreach Coordinator
Professor, Department of Integrative Biology | Denver, Colorado
I am Professor and Associate Chair in the Department of Integrative Biology at the University of Colorado Denver. In addition, I am a founding member of the WPEF, and founding Director from 2001 to 2017. I have studied whitebark pine communities–ecology, population biology, and conservation, and, more recently, treeline dynamics–for more than 40 years and have authored more than 90 publications. I received my B.A. and M.A. in Zoology and Animal Behavior, respectively, from UCLA and my Ph.D. in Biological Sciences from UC Santa Barbara. While studying the behavioral ecology of the Clark's nutcracker in the eastern Sierra Nevada for my doctoral dissertation, I discovered that the nutcracker is the primary seed disperser for whitebark pine. I joined the faculty of CU Denver in 1981. In the 1980s, I became part of an interdisciplinary team that aimed to understand whitebark pine declines in the northern Rocky Mountains and earned a U.S. Forest Service Centennial Conservation Award for its work. During my tenure as director, and with the help of a dedicated Executive Committee and Board of Directors, the WPEF gained a West-wide reputation for promoting awareness of the serious forest health challenges to whitebark pine, and for advocating management action.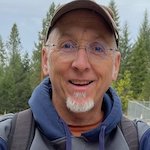 Mike Giesey
Chair of Ski Area Partnership Committee
I always wanted to be a forester. I began my USFS career in 1980 as a volunteer on the Kootenai NF in Libby, MT. This was followed by many years of seasonal work for the USFS, and a degree in Forest Resource Management in 1984 from West Virginia University. I worked a short time in the private forest products industry in Montana and Florida, until I got a full time position in 1989 on the Clearwater NF in Pierce, ID. I transferred back to the Kootenai NF in 1993 and retired in 2016 as the Kootenai Forest Silviculturist. In addition to my duties as a silviculturist, I became a certified tree climber in 2003, an instructor in 2004, and the USFS Region 1 Tree Climbing technical advisor in 2014. I have always been intrigued by whitebark pine, and volunteer my time to promote this species and do what I can to assure its presence into the future. As a tree climber and silviculturist I have designed vegetation management projects to promote whitebark pine: caged and collected cones, scion, aeciospores, and pollen. As part of my job I kept records and coordinated all whitebark pine work on the Kootenai NF. I enjoy working with the other board members to continue the good work of the WPEF.
Michael Kauffmann
Board Member
Michael Kauffmann is a devoted educator in Humboldt Country, California, a curriculum specialist with Save the Redwoods League, the founder and president of the Bigfoot Trail Alliance, owner of Backcountry Press, and research ecologist with the California Native Plant Society where he mapped and inventoried whitebark pine in Northern California
Above all, he is driven to connect people with the natural world through questioning, observing, adventuring, and documenting.
Cara Nelson
Board Member
Professor of Restoration Ecology | Missoula, Montana
Cara is a Professor in the Department of Ecosystem Sciences and Conservation at University of Montana's W.A. Franke College of Forestry and Conservation and the Director of the College's Restoration Ecology Lab. Cara teaches undergraduate, graduate, and professional courses in restoration science and practice and has 15 years of experience contributing to restoration initiatives in the western United States and South America. She served as the Chair of the international Society for Ecological Restoration and assisted the Society with the development of its recently released International Principles and Standards for Ecological Restoration. Cara and her students have an active program of research on the ecology and restoration of whitebark pine.
Cathy Stewart
Chair of Merchandising Committee
I retired as the Region 1 Fire Ecologist in the USFS regional office in Missoula, Montana in 2013. I worked in various aspects of forest management over my tree-hugging career, including forest health, silviculture and fire management. In the 1990s, I was excited to lead the team creating the first whitebark pine treatments in conjunction with researchers at the Missoula Fire Lab on the Bitterroot NF. I coordinated with researchers on treatment unit design, wrote prescriptions and oversaw timber sale and non-commercial treatments, helped write burn plans, participated in prescribed burns, and presented results on operational aspects of whitebark pine management at various symposiums and whitebark pine meetings. In the last decade, I was on the Region 1 USFS whitebark pine committee and assisted with creation of Regional management guidelines and policy for whitebark pine, as well as gathered info for the Federal listing investigation process. I love trees and whitebark pine holds a special place in my heart.
Danielle Ulrich
Board Member
Assistant Professor of Plant Physiological Ecology at Montana State University
I'm a human who values our natural, wild ecosystems for present and future generations. This is one reason I pursued a career and PhD in plant physiological ecology – to contribute to efforts to understand, predict, and mitigate forest responses to climate change. As a faculty member of Ecology at Montana State University, my research program focuses on whitebark pine and high elevation conifer physiological responses to drought and high temperature, but I would like to do more to contribute to forest conservation efforts. One of these efforts is supporting and contributing to organizations like the Whitebark Pine Ecosystem Foundation that focuses on whitebark restoration and conservation.